Brooklands Glass Centre is a leading manufacturer, supplier and installer of bespoke glass canopies.
Glass canopies are a great way to modernise entrances to commercial and residential buildings. We can manufacture a glass canopy to your specification, or our in-house glass canopy design team can measure and design a canopy to fit perfectly onto your building.
We offer a range of canopy glass types and styles including clear, tinted & coloured laminates to truly transform entrances.
Our highly experienced installation team have a proven track record of delivering an expert finish every time.
Why choose Brooklands Glass Centre
Bespoke glass canopies made to your specification
Highly experienced in-house design team
Wide range of glass styles available including clear, tinted & coloured laminates
Expert installation team
For expert glass canopy advice and a free design consultation call us today on 01903 754002 or send us your enquiry online and one of our friendly team will be happy to help.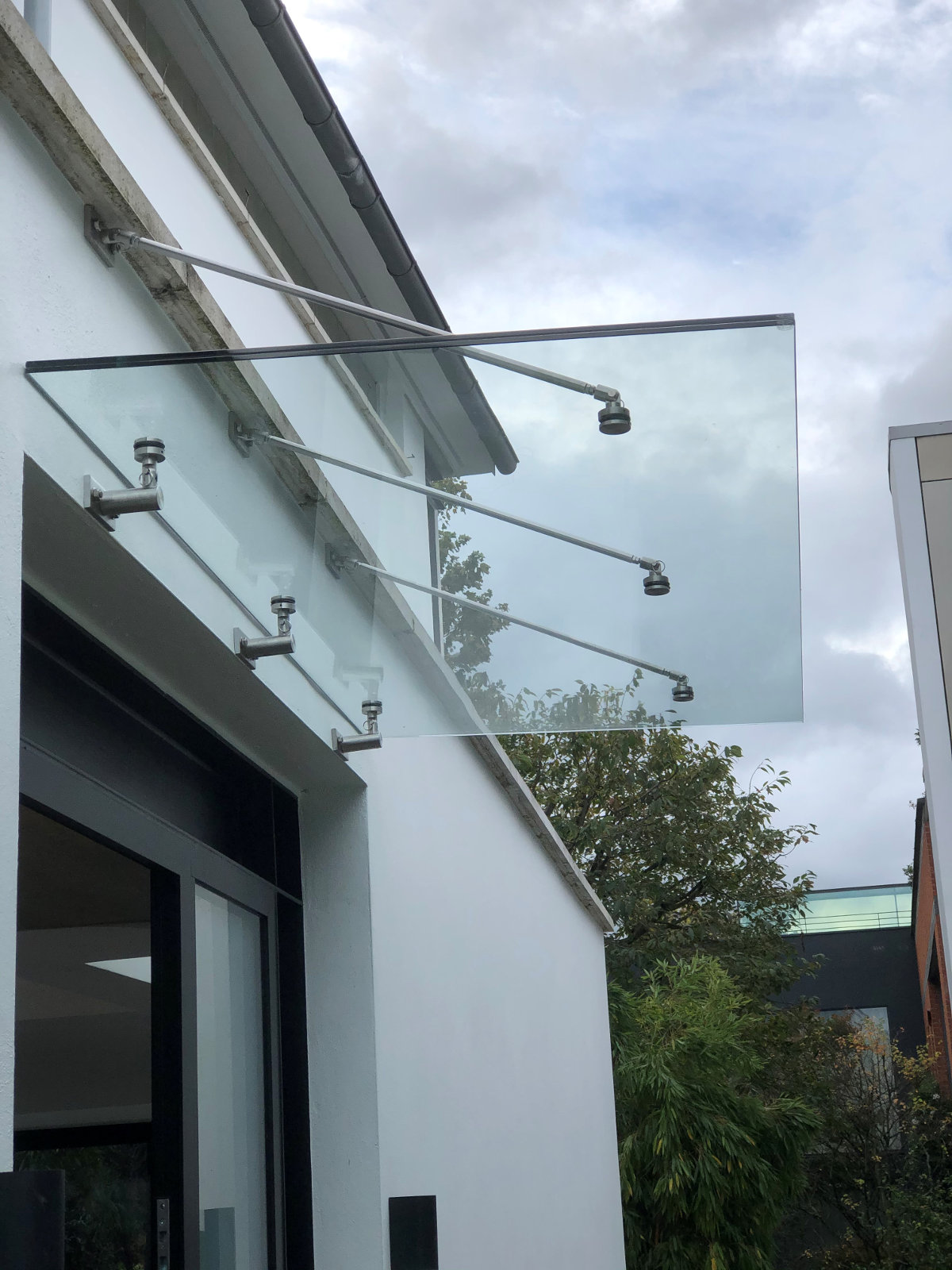 Recent Glass Canopie Projects