Glass Doors, Partitions & Floors
Glass Doors
Brooklands Glass Centre is a leading manufacturer, supplier and installer of bespoke glass doors ideal for office buildings & domestic homes. Our glass doors are custom made to your exact measurements and specification. Single or double glass doors are available and can be fitted with hinges or with a sliding system.
Glass Partitions
We manufacture bespoke made to measure frameless glass panels to be used for partitioning office spaces and living areas in homes to create the feeling of space and improve light. Our glass panels can be combined so there is no limit to the size, and we offer a range of etched and coloured glass designs. We use high quality toughened glass and a range of thicknesses are available to choose from with different sound proofing properties.
Glass floors & bridges
Brooklands Glass Centre produces high quality strengthened glass panels suitable for walkways and bridges or architectural features to transform your home or commercial building. Whatever the desired effect our design team can create a walk on glass solution to suit your project and budget.
Why choose Brooklands Glass Centre
Bespoke glass doors, partitions & floors
Highly experienced in-house design team
Wide range of glass styles available including clear, tinted & coloured laminates
Expert installation team
For expert advice and a free design consultation call us today on 01903 754002 or send us your enquiry online and one of our friendly team will be happy to help.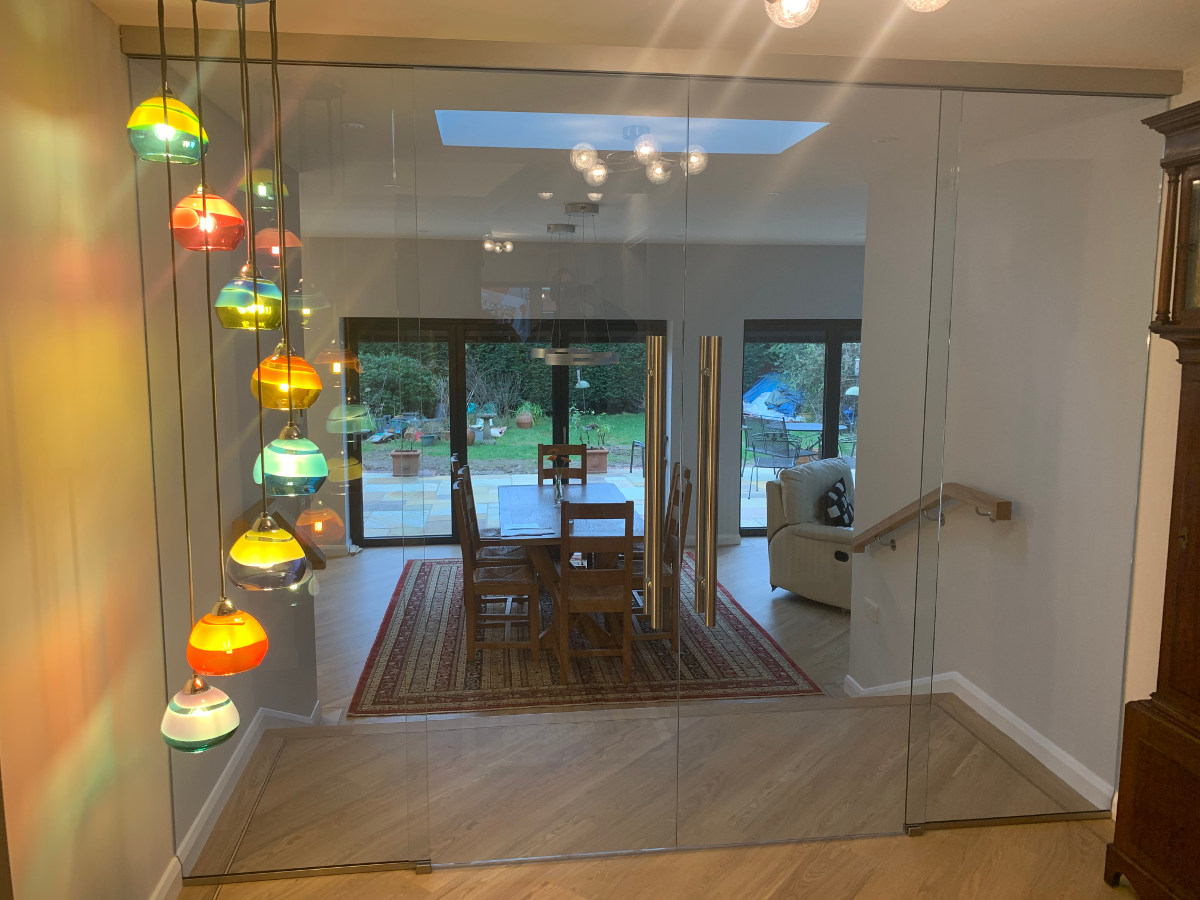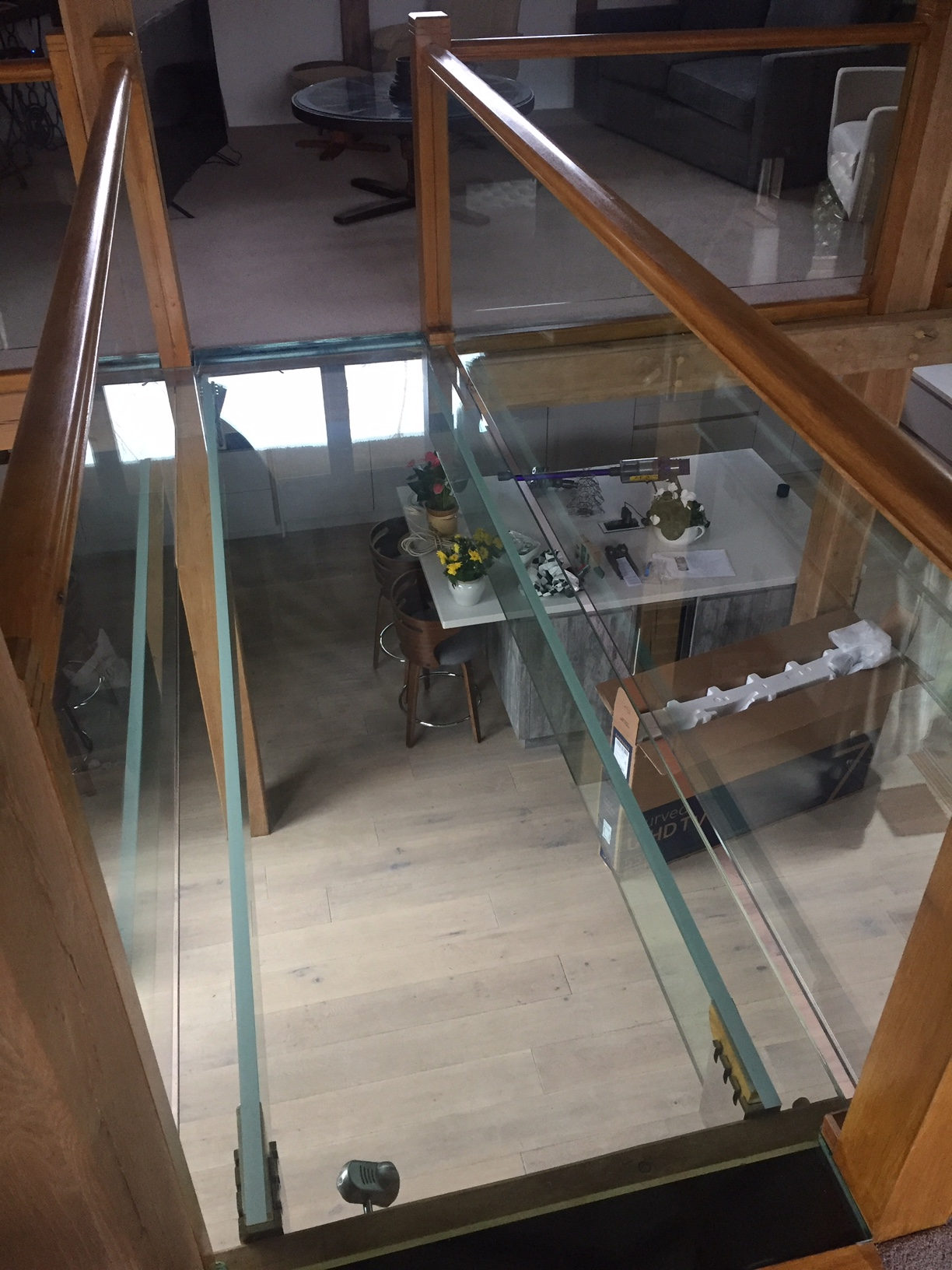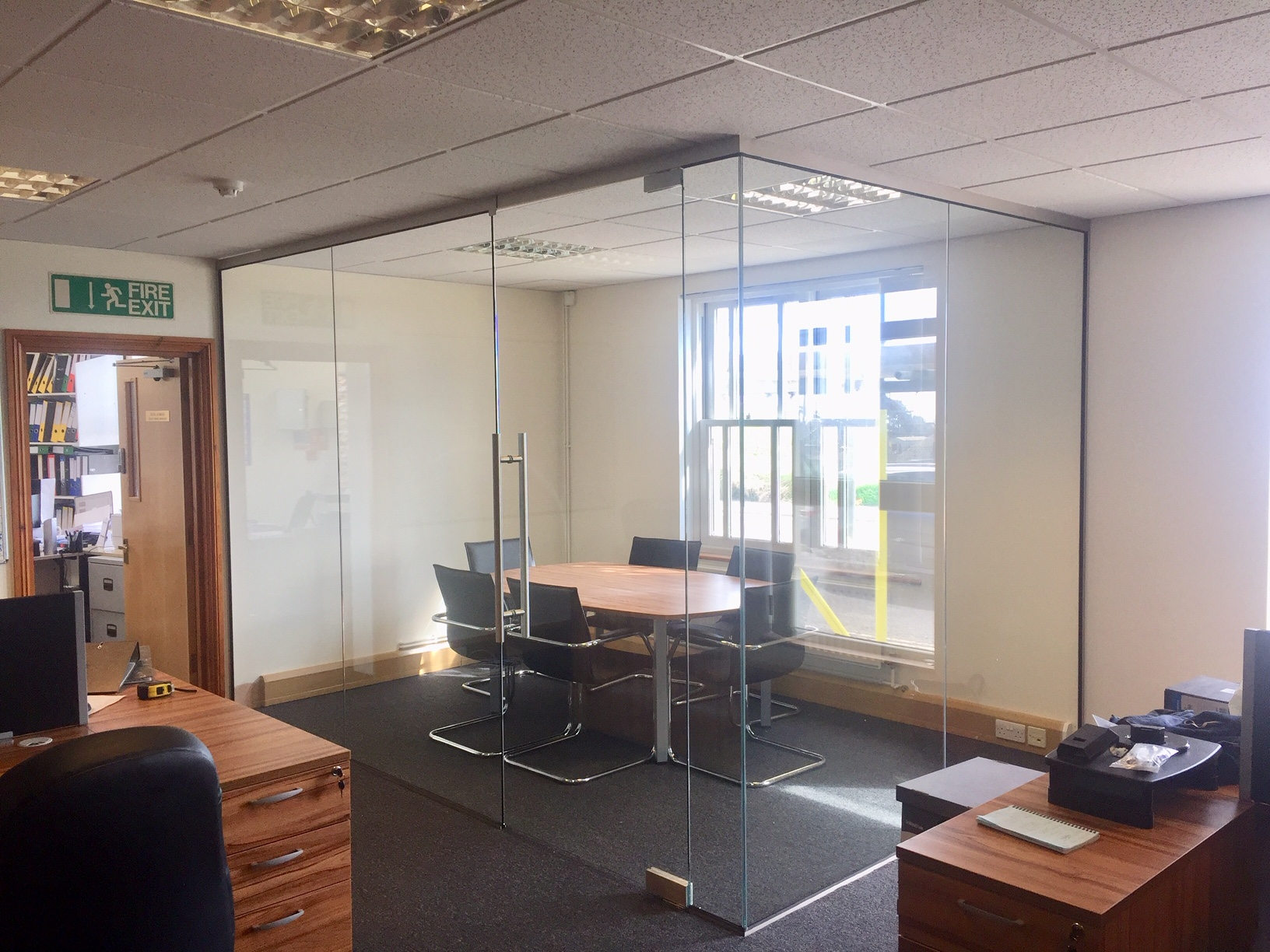 Recent GLASS DOORS, PARTITIONS & FLOOR Projects